The doorbell you've been waiting for.
Never miss a thing with Nest Hello. It replaces your existing wired doorbell, sends alerts to your phone, streams HD video 24/7, and lets you answer the door from anywhere.¹
Knock, knock. Who's there? A better doorbell.
Nest Hello is smart enough to detect a person, then alert you even if they don't ring. With Nest Aware, it can also let you know if it spots a stranger or someone you know.²
See the bigger picture.
Nest Hello delivers HD video and bright, crisp images, even at night. It's designed to show you everything at your doorstep – people head to toe or packages on the ground.
Say hello, even when you can't.
With HD Talk and Listen, visitors come through loud and clear. And when you can't answer, you can reply to visitors with different prerecorded messages.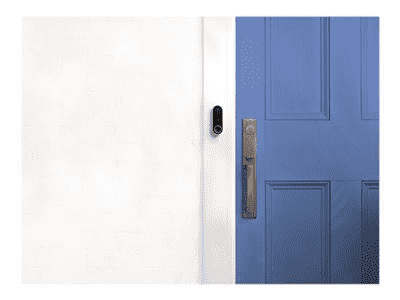 Requires a wired doorbell and chime.
Working broadband internet connection with at least 2 Mbps upload speed (DSL may not qualify). At 1600 x 1200, Nest Hello requires 800 to 2000 Kbps of upload bandwidth while streaming video.
Requires a compatible phone or tablet with the free Nest app and Bluetooth 4.0. For more info visit nest.com/requirements
¹Video streaming, video recording and mobile notifications require working internet and Wi-Fi.
²Familiar face alerts require a Nest Aware subscription. Not available on Nest Hellos used in Illinois.