Power your home with confidence.
Home Solar
Contribute to a cleaner planet and depend less on your local utility by creating your own solar energy at home.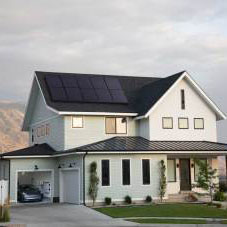 Battery storage
Pair a battery with solar home energy to keep your unused energy stored away for evenings and emergencies. 
Vehicle chargers
Charge your electric vehicle faster and smarter with our selection of intuitive, high-quality chargers.
Roofing upgrade
We provide roofing services for homeowners who want solar but need help making their rooftop solar-ready.