Your home energy, customized to you.
Your home. Your energy. Our responsibility.
Use solar energy to power your home and reduce your dependence on the grid. Purchase solar at the lowest price with our price match guarantee and take control of your monthly electricity bill. Start designing your potential system by entering your address.
[solar_wizard_launcher button_text="Start" redirect_url="https://genesis.sh/solar-quote/"]
Build your customized power system.
Control your energy cost and usage.
Leverage incentives in your state.
Solar Qualification in Minutes
Our solar product selector is a simple tool that lets you know in minutes if getting a monthly plan, system loan or buying rooftop solar panels — with or without a home battery — can give you more benefits. This way, you can start your solar journey off on the right foot.
Qualify in Minutes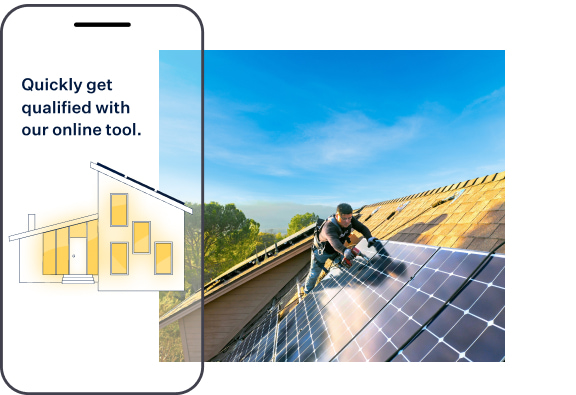 FREE CONSULTATION
Get free smart home recommendations from a Smart Home Professional in the comfort of your home. There's no obligation to buy, and you'll have one point of contact every step of the way.
(877) 554-7013