Reliable Connectivity
Delivers fast and reliable network speeds throughout every corner of your home.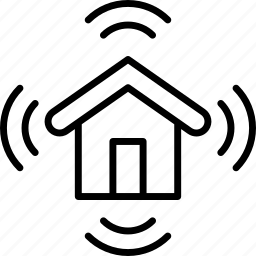 Dual-band Networking
Make file transfers and handling of multiple devices smoother and faster.
Powerful Coverage
Provide excellent protection with seamless roaming and a full range of functions.
Never worry about your wifi again
High Performance & Speed
Dual-Band Performance that can support up to 25+ devices
Full House Coverage
Covers up to 4,500 square feet with a three node system
Plug and Play Setup
Setup is easy, with seamless roaming and many more functions
FAQs
Why should I purchase a Mesh Wifi System?
Mesh Wifi Systems provide stable, unified connectivity through multiple nodes using the same network credentials. Mesh systems cater to customers that are facing dead zones and inconsistent coverage.
What is a Mesh Wifi System?
Mesh Wifi Systems are an evolution of Wi-Fi extenders. They use mesh technology to provide a wider Wi-Fi coverage to the premise by connecting two or more devices that act as a beacon to engulf your entire home.
What's the difference between a WiFi range extender and a Mesh WiFi system?
WiFi extenders connect to your existing wireless network, broadcast a new network name, and relay traffic back to your wireless router. Mesh WiFi systems use multiple mesh units placed around your home to replace your complicated router-and-extender setup, creating a seamless, efficient WiFi system.
What are the minimum requirements for using a Mesh WiFi system?
Customers will require an internet connection and a power supply to be able to use a Mesh WiFi system.
How can I manage my Mesh WiFi system?
Our Mesh systems support multiple options to manage your WiFi. Use the main administrator to log in (The user who set up the WiFi and logged in as the first person, is the main administrator) to authorize other accounts to manage in the settings.
Tech Specs
Max. LAN Data Rate: 1300Mbps
Standards And Protocols: Wi-Fi 802.11g, Wi-Fi 802.11b, Wi-Fi 802.11n, Wi
Fi 802.11ac, Wi-Fi 802.11a
Wi-Fi Supported Frequency: 2.4G & 5G
Supports WDS: No
Supports WPS: Yes
Wi-Fi Transmission Standard: 802.11ac
Wired Transfer Rate: 10/100Mbps
2.4G Wi-Fi Transmission Rate: 300 Mbps
Encryption Type: WPA2-PSK, WPA, WPA3-Personal
Products Status: New
Type: Wireless
Application: Home
LAN Ports: 2
WAN Ports: 1 x10/100Mbps
5G Wi-Fi Transmission Rate: 1300Mbps
Frequency: 2.4GHz / 5.8GHz
Certification: FCC
Power Plug Type: US
Color: white, black
Peak rate: 1200Mbps
Antenna: inside antenna
Standard: 802.11 ac/a/b/g/n
Power supply: 220V
Whats in the Box
One Pack Purchase
1× Genesis Dual Band WiFi Point
1× Power Adapter
1× Ethernet Cable
1× Quick Start Guide
Two Pack Purchase
2× Genesis Dual Band WiFi Points
2× Power Adapters
2× Ethernet Cable
1× Quick Start Guide
Three Pack Purchase
3× Genesis Dual Band WiFi Points
3× Power Adapters
3× Ethernet Cable
1× Quick Start Guide